A warm welcome from the Beaulieu River team.
Harbour Master, Wendy Stowe, and her team pride themselves on providing a professional and friendly service, offering a personal touch which is sometimes missing from larger marinas.
All of our harbour staff, both permanent and seasonal, have Powerboat Level 2 as a minimum qualification.
Whether you're here for a few hours, a day or longer, please let us know if we can help with anything.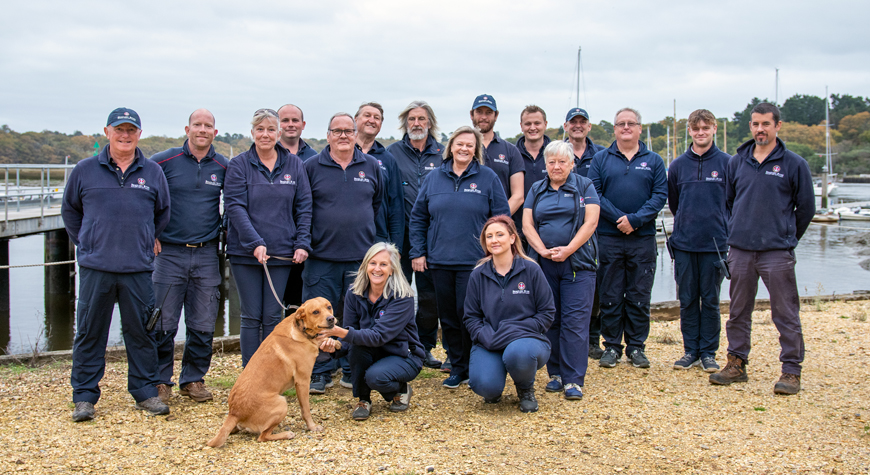 Harbour Master – Wendy Stowe
Deputy Harbour Master – Adam Lewis
Dock Master – Jon Wild
Dock Master – Phil Lang
Dock Master – Matt Thomas
Dock Master – Adrian Foulkes
Dock Master – Tony Shepphard
Boatyard Operative – Chris Wilson
Marina Assistant – John Selman
Bosun – Mike Bowers
River Hand – Ollie Rickard
Moorings Manager – Jane Paull
River Administration Officer – Amanda Daniel
Marina Receptionist – Sarah Gilmore
Marina Receptionist – Gill Marin
Chandlery Supervisor – Angela Shelley
Marina Operative – Rob Seymour