In an investment to improve customer services, the Beaulieu River and Buckler's Hard Yacht Harbour has just completed its first season with a new electronic harbour management system.
The initiative has been made possible by major upgrades in the provision of Wi-Fi at the marina for mooring holders and visitors.
The Buckler's Hard Yacht Harbour team is now able to offer the best possible service, using up-to-the-minute information provided by the Harbour Assist management tool.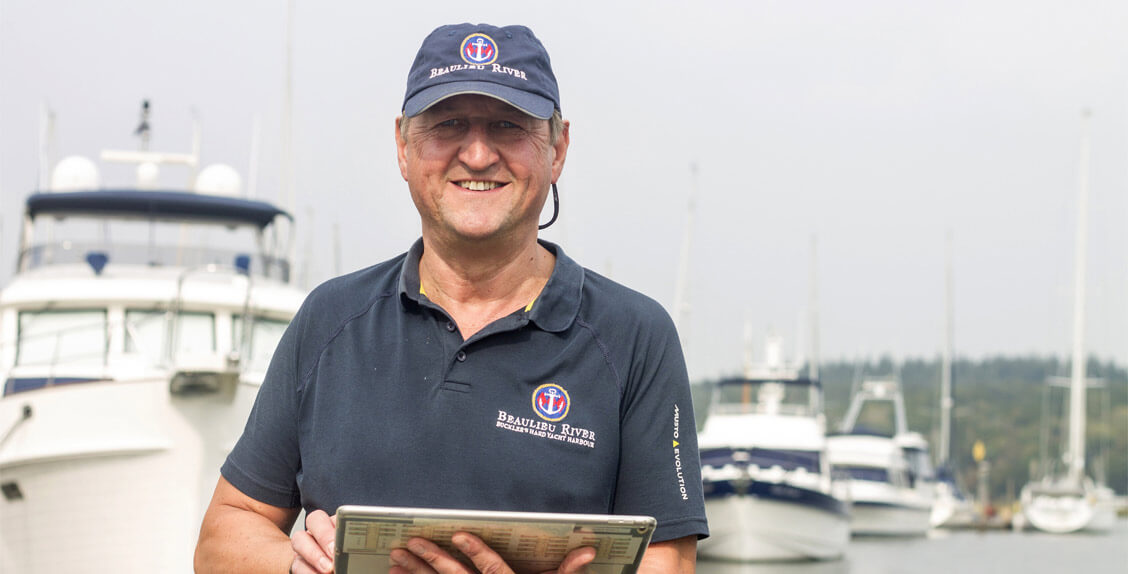 The electronic system is the latest initiative introduced to update services and facilities for customers, while still preserving the natural charm and unique character of the Beaulieu River.
Harbour Master Wendy Stowe said: 
"As this was the first electronic harbour management system we had used, moving to Harbour Assist was a major task for us. The transition has run smoothly, however, and the team now has a more efficient way of working. Using Harbour Assist is allowing us to offer a far better service to customers, with instantly updated information at our fingertips."
Harbour Assist Commercial Director Nick Gill said:
"We are delighted to have Wendy and her team on board and believe that team-wide collaboration, universal access and connectivity in any location, be it harbour office, on the water, or the boatyard is the key to driving efficiency and improving on an already great customer service at Beaulieu."
Wendy, who is working with a new team to deliver services at award-winning Buckler's Hard Yacht Harbour, recently gave a talk at Southampton Boat Show about her role and becoming one of the first female Harbour Masters in the south.
Russell Bowman, Managing Director for the Beaulieu River, said:
"Our aim is to keep pace with modern demands and deliver the best possible customer service for mooring holders and day visitors, while retaining the timeless quality of one of the most picturesque settings on the south coast."
Buckler's Hard Yacht Harbour, in the heart of the New Forest National Park, is one of the few privately owned estuaries in the world and has a coveted top rating of five Gold Anchors. With 115 marina berths, over 300 moorings and a boat park with slipway, the fully serviced marina offers a boatyard, fuel and valet service with provisions for convenience.