The lower reaches of the Beaulieu River aren't served by a footpath, so the views from your boat cannot be bettered.
---
Buckler's Hard to Lepe
Large sections of the Beaulieu River and its banks are part of the North Solent Nature Reserve which restricts public access, so hop aboard your boat to see the wide range of habitats and wildlife it supports.
Please note: to protect important colonies of nesting seabirds, Gull Island and Warren Shore are closed to the public; however access to other parts of the North Solent Nature Reserve is possible by permit, issued by the Beaulieu Estate Office (01590 614621 / estate@beaulieu.co.uk)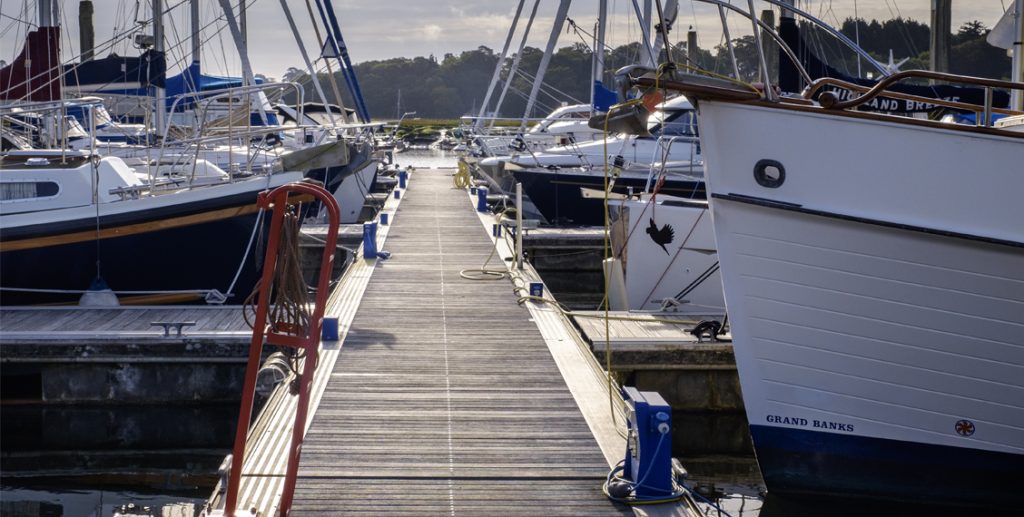 Highlights
Mulberry Dock – as you head downstream you'll pass the old oyster beds where a floating dock was built for use in the D-Day landings. Find out more about the role of Buckler's Hard and the Beaulieu River in the Second World War a special display in the Maritime Museum at Buckler's Hard.
Gins – now home to the Royal Southampton Yacht Club, Gins was once bustling with activity as the monks of Beaulieu Abbey used to keep their fishing boats and trading ships there.
Gull Island – this small island is home to a rare colony of Black-Headed Gulls which, having been absent for a period of time, are now nesting again. Please note that Gull Island is closed to the public and landing is strictly forbidden.
---
Further afield
Beaulieu River is centrally located on the Solent, giving easy access to the sailing centres of Cowes, Lymington and Southampton. Perfect to use as a base if you want to go exploring!
---
Common burgees of the Solent
A selection of burgees may be seen on the Beaulieu River.