Doggy lifejackets introduced with a new range of Harbour Hounds accessories are outselling human ones in the chandlery at dog-friendly Buckler's Hard Yacht Harbour.
---
Four-legged friends will be wagging their tails with delight at the popular dog ice cream, tasty treats, hydration drinks and eco-friendly toys for the maritime adventures of salty sea dogs on the Beaulieu River.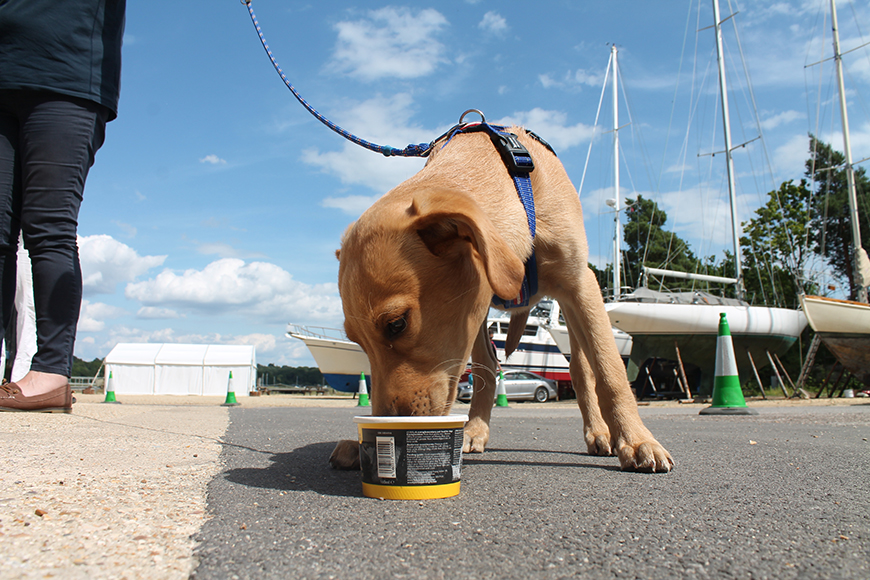 The eye-catching Harbour Hounds selection features stylish canine beach robes – which are perfect for getting dogs warm and dry after splashing around in the water – trendy bandanas in a choice of colours, tick-preventing necklaces and treat pouches made from sail fabric.
Beaulieu River Harbour Master Wendy Stowe said:
"We welcome dogs with their owners at Buckler's Hard Yacht Harbour, so adding pet accessories to our range of goods at the on-site chandlery was a natural choice. We held our first marina dog show for mooring holders and visitors this summer and my own dog sports a nifty neckerchief in the new range!"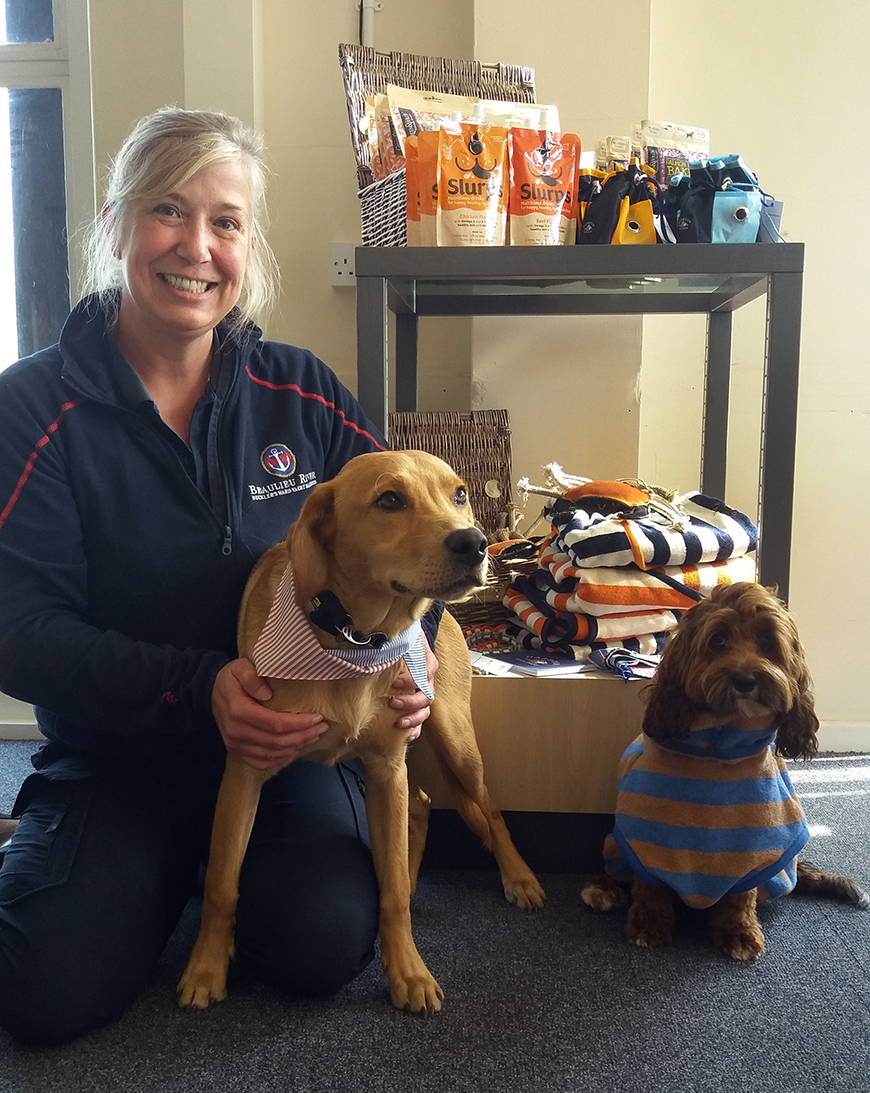 The award-winning yacht harbour took over the running of its own chandlery to better serve its customers earlier this year. The chandlery now offers a good range of rope, anti-fouling products, stainless steel hardware, Calor and Camping Gas, as well as grocery goods including fresh milk, bread and orange juice, newspapers, confectionery, basic food and drink supplies, plus toiletries. Croissants and baguettes are also available at weekends and a new indoor seating area offers the chance to come in out of the rain for a chat with friends.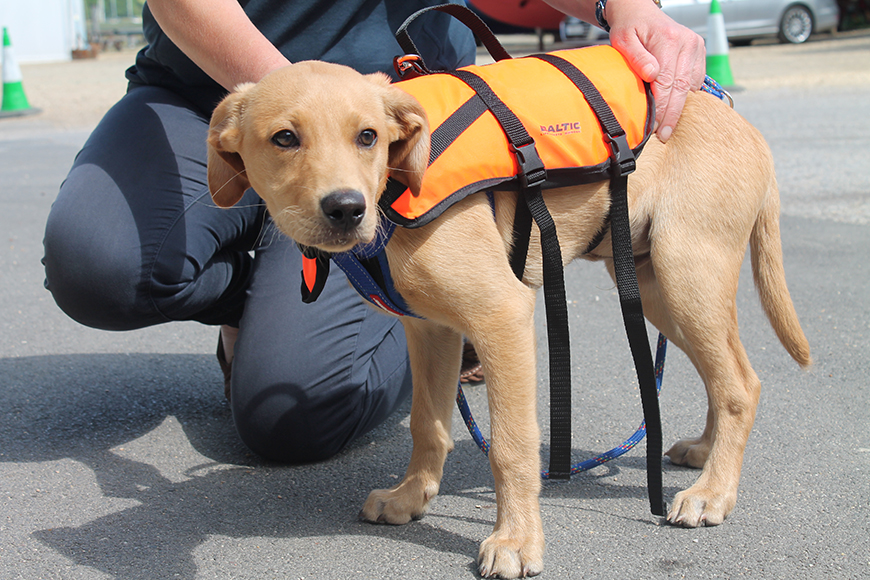 Work is currently underway on a £2m redevelopment to reconfigure and extend the Buckler's Hard Yacht Harbour to provide more convenient walk-ashore moorings, bigger berths and improved facilities. Reservations are already being taken for increased capacity for 2020, when visitors and rally organisers can book to experience the award-winning yacht harbour in one of the most desired locations on the south coast. A small deposit will secure reservations for permanent river moorings and marina berths for 2020 and 2021.